July.20.2007
::: e-Advertisement for:
50 Million Pound Challenge @ Centennial Olympic Park ::: FREE w/ Dr. Ian Smith [Jul.21.2007]

Free Event :: Free Event :: Free Event

Enjoy a day of entertainment, activities, and live performances at the 50 Million Pound Challenge this Saturday, July 21, 2007 from 12pm-4pm at Centennial Olympic Park. Join Celebrity Fit Club's Dr. Ian Smith as he challenges you to take control of your health, get fit & lose weight.

This FREE EVENT features host Steve Harvey, DJ Biz Markie, performances from Omarion, Keith Sweat, Jagged Edge, and Bone Crusher, and an appearance by Atlanta Falcons' player Alge Crumpler, and will include free health screenings, a special Challenge walk with Dr. Ian, and the opportunity to sign up for the The Challenge.
---
We can deliver valuable e-advertising solutions for you as well!!!! [more info]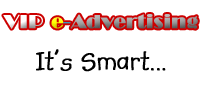 more e-advert info
The advertisement content that appears on our site and in our e-broadcasts is not owned, authored nor endorsed by VIP Universal or its e-properties. We take no responsibility as to the accuracy of its content.
© 2001-2007

VIP UNIVERSAL, LLC.

-- Box 79177, ATL, GA 30357 -- website:

www.VIPuniversal.com

Telephone:

404.VIP.7171