May.30.2007
::: e-Advertisement for:
[FIRST NAME]: We recently celebrated the 6TH ANNIVERSARY of VIP ATLANTA...thank you for making this possible. Please join our friends in the OLD SCHOOL NATION and THE URBAN LEGENDS this Sunday as we all say THANKS.


DIRECTIONS & MAP
This will be FREE with music, food, beverages, and more. The OLD SCHOOL BLOCK PARTY COOKOUT is a customer appreciation event brought to you by OLD SCHOOL LLC and THE URBAN LEGENDS...

This is event is FAMILY-FRIENDLY... so bring the kids.
Time: 2pm - 8pm
Rain or Shine
The music will feature BOTH new school and old school classics
Please bring additional lawn chairs for yourself
We encourage CAR POOLING (limited parking---and lets save some gas)
We are catering this event....arrive early to enjoy the delicious grub (while supplies last)
Overflow parking will be available down Cascade at POPLAR SPRINGS Church (with shuttle)
Spread the word...this will be memorable, folks!


OLD SCHOOL shirts will be on sale (only $10)
& The URBAN LEGENDS will have Mix CDs available as well.
---
We can deliver valuable e-advertising solutions for you as well!!!! [more info]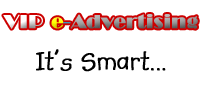 more e-advert info
The advertisement content that appears on our site and in our e-broadcasts is not owned, authored nor endorsed by VIP Universal or its e-properties. We take no responsibility as to the accuracy of its content.
© 2001-2007

VIP UNIVERSAL, LLC.

-- Box 79177, ATL, GA 30357 -- website:

www.VIPuniversal.com

Telephone:

404.VIP.7171